Outdoor lighting installation Belper

Karl Chamberlain Electrical Services are experts in the installation, repair and maintenance of outdoor lighting systems in Belper and the surrounding areas. From the installation of security lights to making sure that your outdoor lighting design comes to life our friendly and knowledgeable electricians are on hand to help you with all of your outdoor or garden lighting needs.
Adding outdoor lighting to your garden in Belper
Increasingly our gardens are becoming extensions of our homes, and homeowners are looking to make the most of the garden lighting with intelligent lighting designs which give your garden that additional wow factor.
Installation of outdoor lights can mean that you get to enjoy your garden well into the evening on warm summer nights and combined with clever designs can make your garden somewhere you can use and enjoy all year round.
Call us today for a free consultation
Our friendly support team are available to assist with all of your electrical needs and electrical emergencies 24h a day.
Karl Chamberlain Electrical Services can assist in fitting a range of security lighting solutions.
Outdoor lighting in Belper at the front of your property can help to illuminate entry points such as your front porch, stairwell, recessed areas helping you to both easily see any danger which may be lurking, and also to make sure that you can safely get to your front door without worrying about tripping, or struggling to get your keys in the door due to poor lighting.
For the back of your home, you may wish to install motion sensor lighting which will illuminate your garden should any movement be detected, or even systems which detect body heat (PIR system), which reduce the possibility of the sensor being triggered by wildlife.
We can also fit security lighting in conjunction with the installation of alarm systems, to add an extra layer of safety and protection for your home.
Whether you are looking for the installation of just one basic security light, or a system designed to protect and light up the perimeter of a large garden, our friendly and fully qualified electricians are able to assist.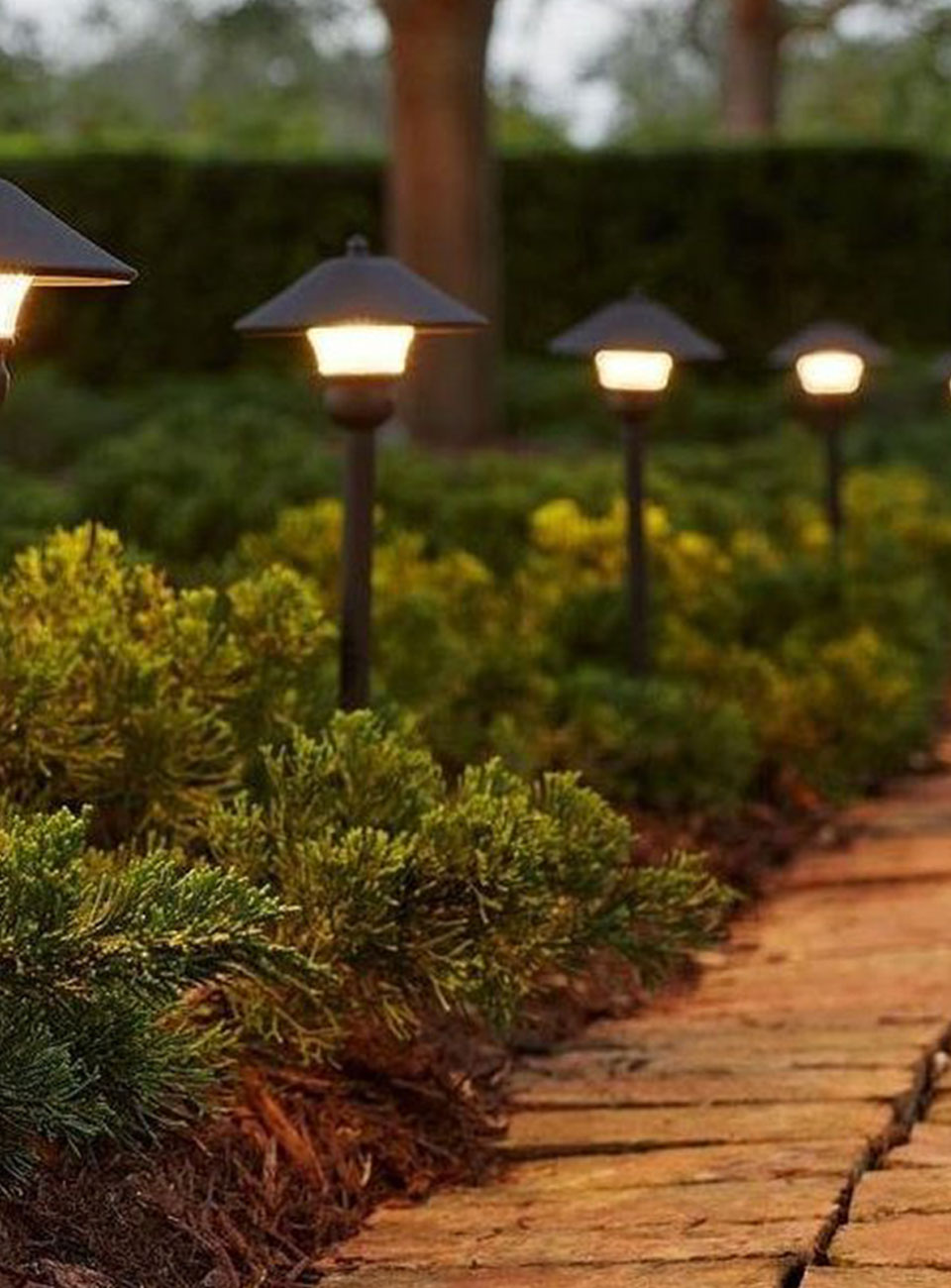 Adding ambient lighting outdoors in Belper
Modern garden design is constantly evolving, and more and more people are adding exciting ambient lighting, for example by adding LED coloured lighting to areas such as planters, or by adding spotlight up lighters to patio areas. There are a wide range of lighting solutions available that can add atmosphere to your outdoor areas.
Wall lights in your garden can offer the opportunity to 'zone' your garden, effectively allowing you to use sections of your garden for dining, entertaining or of course to get garden work done while daylight dims.
Facade lighting installation in Belper
Facade lighting can transform the look of your home, adding illumination to your home or building.
Adding façade lighting to your home offers the combined benefit of making your home look attractive after dark, while also adding a further layer of security as your building is well lit.
Adding features such as spotlights, downlighters, up lighters, or smart LED lighting can dramatically change the aesthetic of your property, transforming a plain exterior to an exciting focal point.
Whatever your requirement for façade lighting, get in touch with us to discuss how we can help you to transform your home through smart outside lighting solutions.
Call us today for a free consultation
Our friendly support team are available to assist with all of your electrical needs and electrical emergencies 24h a day.
Adding lighting and power to a summerhouse or shed

Many householders are turning their garden sheds and summerhouses into additional rooms which can serve as an office space, area for the kids to relax, or even in some cases, a mini pub!
Adding electrics to an outbuilding allows you to have an extra room in your property without the need for expensive work such as undertaking an extension or loft conversion, and you can use standard household items such as TV's, portable heaters, gaming consoles and computers.
At Karl Chamberlain Electrical Services we can help you to transform your shed or summer house, adding reliable lighting and sockets.
Contact Karl Chamberlain Electrical Services

For more information or a free quotation on outdoor lighting in Belper please contact the team at Karl Chamberlain Electrical Services today.